Wed, Apr 15, 2009, 11:03 am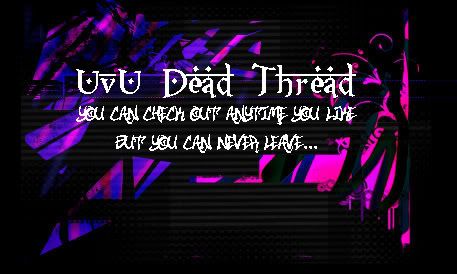 Welcome to the Dead Thread Hotel/Spectator Lounge! Located in the basement of the Imperial Hotel, which is actually a lot nicer then it sounds. Really.
[color=dodgerblue]If you're a living player, you shouldn't be here, and naturally you should inform a Game Master immediately, as usual~ And, since
Regy wants to play this round spoiler free and
there is the Magatama(s) in play, talk about roles and sensitive information in spoilers, please.
Otherwise, have fun~ I know I will. >D

WHY ARE WE HERE AND NOT BEING ROBOT MASTERS????????