"Welcome, heroes, to the land of Veiess! The Dark Lords are gathering their strength, and we need all the help we can get in stopping them. Collect the three Holy Artifacts and seven Crystal Shards, and cut them where they-ey-ey-ey-eeeeeeeee-"
What the heck. With a sigh, you turn off the console, blow on the game, and put it back in. After going through the intro, you get the starting text:
"Welcome, =ú"A€›œ«, to the land of Veiess! The ÕÛªzç..."
That's as far as you get before a pulling sensation grabs ahold of you, and pulls you into the TV. When you next come to, you see yourself... inside the game? Everything looks a lot less 2D, but this is definitely the game's world. At least, you think so. Upon closer examination, things are not as they should be. Why is the protagonist, Yuusha, an NPC with a dog's head? Why is a pony and a monster running the shops? And why are there more party members than there should be?
After asking around, you've discovered that nobody's even heard of the Dark Lords. You've concluded that, somehow, this real and glitched version of your game has hidden the Dark Lords amongst your party. If you have any hope of making this out safely, you and your allies will have to figure out who they are, lest you be trapped in a horrible nightmare forever.
GMs: Zee and Slendy (Send all requests to both)
Game Start: Monday, March 17, 1 AM Eastern
Phase Lengths: 24:00 Night, 48:00 Day (or 24:00 for that Day if voted by the majority of the players)
Phase Change Times: Midnight Eastern
Communication Allowed: Closed, with the possibility of opening. Mafia has permanent OOT privileges.
Role Ratio: Hidden
Balance Factor: Medium-High
Chaos Factor: Medium-High
Hidden Roles: Yes
Hidden Mechanics: Yes, Low-Medium
B-mod round: No
Game Info:
Example Role PM:
Voting will be plurality lynch. Whoever was first to receive the most votes will be lynched in the event of a deadlock. For example, if Player A has 5 votes first, and Player B gets 5 votes second, Player A gets lynched. If someone voting for Player A unvotes, but then revotes player A, Player B will be lynched.

Uses of powers stack. For example, if someone gets docced once and shot twice in one phase, they will die. If they get docced twice and shot twice in one phase, they will live.

Powers aren't usable night 0 unless specifically noted.

Don't talk to dead players.

You may share any or all details of your role that you wish, barring quoting the GMs verbatim. However, it is not advised that you do so.
You may not choose a role that is based on another person on this forum. All other roles are subject to GM approval but are likely to be approved.
Living Players: 11
Regy Rusty

LoganAura

Lida_Rose (Posting Assistant: Slezak)

Alot

Nego

Shirokami

swagamemnon

itsbrianyay

Alsark

JesusMonroe

Ami

Dead Players: 6
Gerkuman:

Mafia

, lynched D1, Genesis-era Phil Collins

Teebs:

Town

, killed N1, the man who walked a thousand miles just to fall down at Slendy's door

Rov:

Town

, killed N1, no-clip mode

Razikii:

Third Party

, killed N1, Yokoya Norihiko (Liar Game)

ChrisisCraziest:

Mafia

, lynched D2, The possibility that any game released in the next few years could be Frog Fractions 2

raynpelikoneet:

Mafia

, lynched D2, Ted Kaczynski (A.K.A. Unabomber)

Alot:

Town

, Lynched D3, The Left Hand of God

JesusMonroe:

Town

, Lynched D3, K (Virtue's Last Reward)

---
Night 0 has begun! Please do not post until you have your role PM!
Additionally, as you get familiar with your surroundings, you hear an overture playing in the background: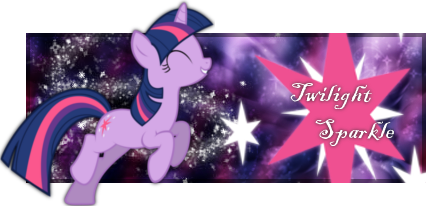 ((Avatar by
Akoura
. Signature by
Blazestarre
.))