Thu, May 01, 2014, 08:39 pm (This post was last modified: Sun, May 11, 2014, 08:08 pm by Top Tier Tom.)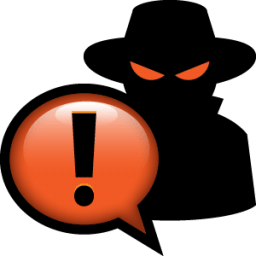 Welcome to Malware Madness Mafia!

Please get the fuck off my PC.
General Info
:
GM: Top Tier Tom.
Roles: power roles; some vanilla.
Setup: closed.
Ratio: 13:4.
Lynching: highest wagon at EOD dies; ties randed. No majority hammer.
Phase timing: 38 hour days, 10 hour nights. EOD at 9 PM EDT. Thread locked for one hour following lynch scene. Night actions due by 6AM. Day begins at 7AM.
Communication: thread only unless role allows otherwise.
Time commitment: medium to high. I expect activity.
Bastard Mod Game: no. Most of you should be familiar with the roles used.
Live Processes
:
1. Blue
2. Despot
3. Mets
4. Rekeh
5. Thugonomics
6. Leo
7. Yamato
Alts
:
1. Alot
2. Regy
3.
TSM
4. Hallia
Quarantined
:
1. geript (Town Vanilla)
2. Razikii (Town Vote Thief)
3. Cory (Town Vanilla)
4. Vix (Town JOAT)
5. _AJ (Scum N1-N3 Vig)
6. ClovSticks (Town Cop)
7. TOD (Town Vanilla)
8.
Raynp
TheSlenderMan (Town Watcher)
9. Gerkuman (Town Vanilla)
10. Xatalos (Town Tracker)
The Basic Set-Up
12 of you are Malware (Townies)
4 of you are Viruses (Mafia)
1 of you is Kaspersky Lab and you know the difference (Cop)
The Cop has a TRUE Night 0 viewing.
Basic Rules
:
1. Votes will only be counted if you use the vote tags e.g. [v ]Tom[/v ] without the spaces. Vote: Tom
2. Phase timing: 38 hour days, 10 hour nights. EOD at 9 PM EDT. Votes cast at 9:01 or later are not counted. Thread will be locked for one hour following lynch scene, re-opening at 10PM EDT. All night actions are due by 6AM. Actions received at 6:01 or later are not counted. All night actions occur simultaneously when Day begins at 7AM.
This means you have 9 hours to submit night actions, but you may submit in advance.
3. Please be active to respect your fellow players. Players I deem inactive may be replaced. If you need to withdraw from the round for any reason, please contact me privately first so I can arrange a replacement. If you are going to be away for any time, please also let me know in advance. Any player who doesn't post at least once for a whole Day Phase will be replaced.
4. As long as the game is ongoing, you may only talk about the game inside the game thread. Please note that this includes PMing/skyping others about ANYTHING related to the game, no matter how harmless you feel your PM/skype is.
5. You may only post in this thread when you are alive.
6. If you have a role which allows you to communicate outside the game thread, then you may do so only when allowed by your role, and only with individuals specified by your role.
7. You may not edit or delete posts in the game thread for any reason at any time. You may also not edit or change in any way the title of your post, unless you are posting on a phone that strips out headers.
8. You may not quote, post screenshots of, or directly refer to private communications from the mod. Do not mention PMs.
9. You are expected to be familiar with the rules, and you are expected to abide by them even if you think they are incorrect.
10. Both character and role claiming is allowed.
I doubt this matters for us, but obligatory disclaimers:
Mafia is a game about lying and catching people lying. It's an adversarial game and arguments between players are normal and expected. Passion and Intensity are fine but excessively personal attacks or insults are not. Even in a mafia game you must respect the forum rules about civility. Failure to do so may cause you to be infracted or temp banned, and repeated problems may get you perma-banned. I will certainly issue modkills to those who break this rule. Expect a warning in the thread and then if you reoffend, you will be modkilled. Warnings are not negotiable.

Mafia is also a community and team-based game. While there are many styles and strategies and reasons for playing and you may choose your own, you are expected to be respectful of the time and energy others put in as players and as moderators. You are expected to play to win. Intentionally sabotaging your team, or choosing strategies with the sole purpose of trolling other players in the game is not allowed.
Lynching
: there is no majority hammer. The player with the highest number of votes at End of Day will be lynched; in the event of a tie, the result will be randomized.
Mafia
: mafia have 24 hour scum chat provided by me. There are four mafia; they are provided fake claims.
---
I am now distributing roles. The thread will be closed during N0 and will open at 7 AM EDT on Friday May 2 when Day 1 begins. Please submit any N0 actions to me by 6 AM EDT.
---
Role PMs have been distributed.